Who we are.
From the artists that brought you Riverside Tattoo and Riverside Cosmetics comes an elevated and refined hub of creativity for all.
We've created an evolved space to serve the Starland community with permanent tattoos and cosmetics, as well as a gallery and event venue for residents and nomads alike. Consider us a sanctuary for creatives worldwide nestled in the Starland District of Savannah, Georgia.
Our Team
Riverside Tattoo Parlor is an expansion of the hard work and dedication of local artist Lauren Damon. Most recently, she has been honored the recipient of Connect Savannah's Best Tattoo Artist of 2020. Since then, she's built a team of incredible local artists, and together they have become Savannah's very first fully queer-owned and operated tattoo studio.
In addition to producing unique, expertly-done tattoos the crew at Nomad Society strives to give back to the community that feeds them by providing Flash day events, Fundraisers, and Art shows, several times throughout the year.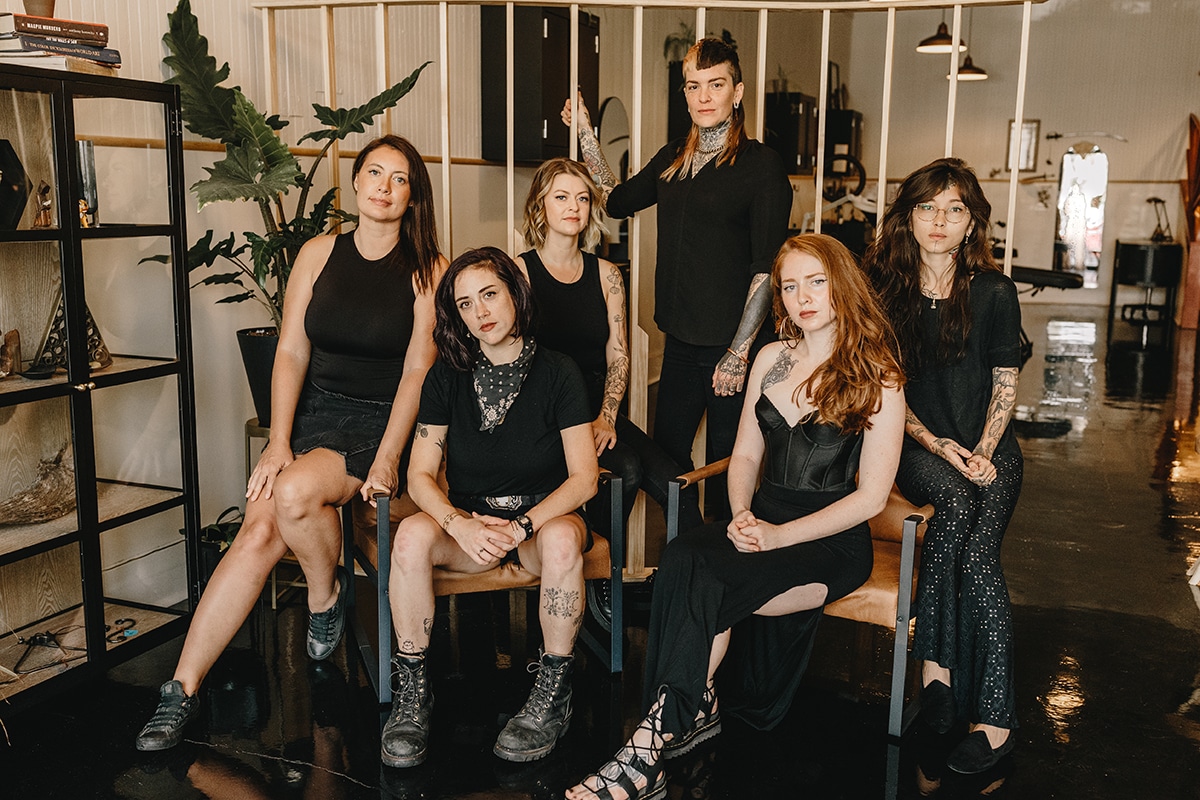 Want to book an appointment?
Nomad is open 6 days a week, Tuesday – Sunday 12pm-8pm. We do accept walk-in's when we have an artist available!
For appointment inquires please fill out the request form here and we will get back to you as quickly as possible.
This includes same-day/next-day appointments, be sure to include when you are available!
Sign up to stay in the loop!
Sign for our newsletter to get notifications of events, parties, and up coming merch.